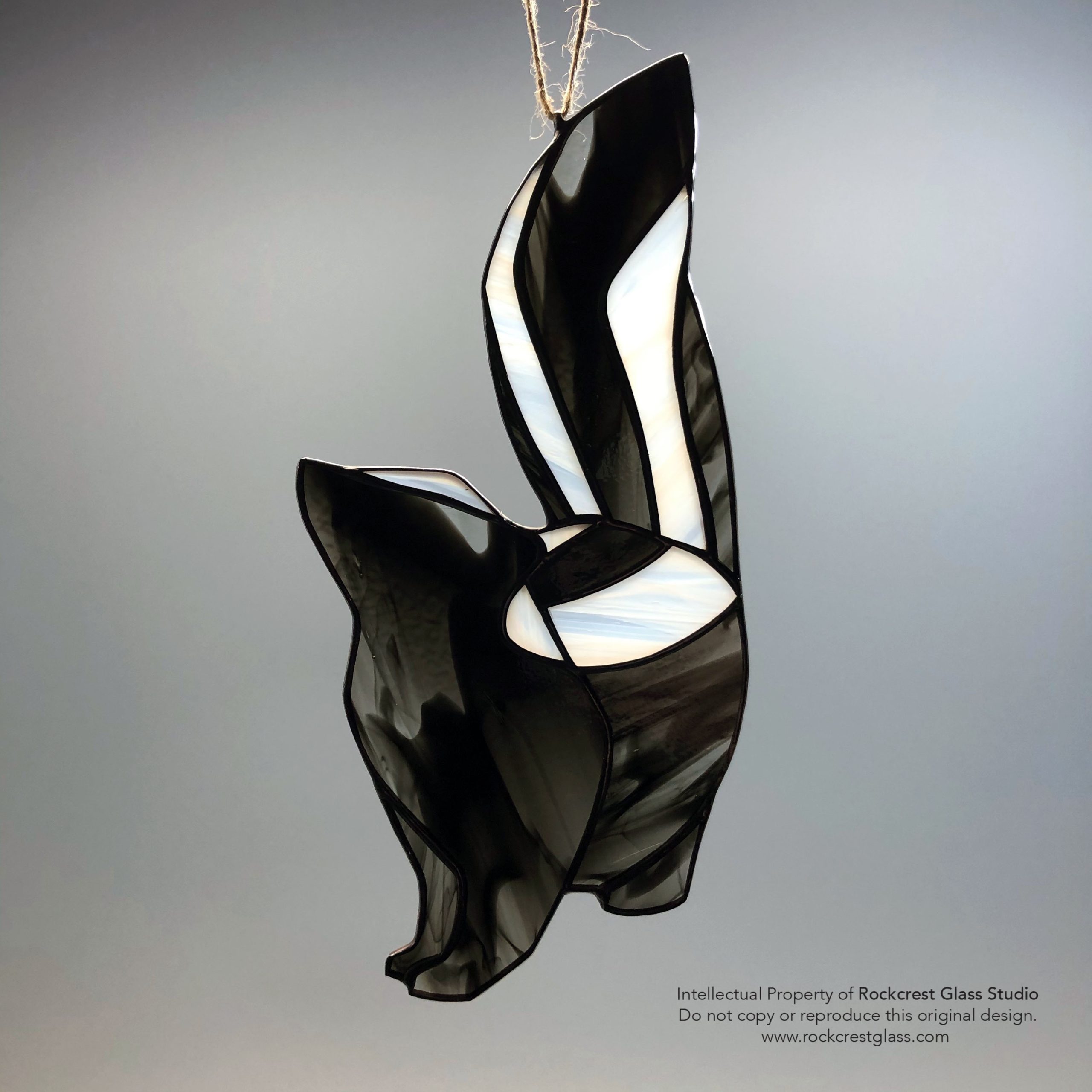 BIO
Born and raised in Newark Delaware, but lucky to have had ready access to the Upstate Pennsylvania and Adirondack Mountains, Susan Humphrey of Rockcrest Glass Studio has always been inspired by the beautiful structures and details found in nature. She took her first stained glass class in 2011, and has been combining a fascination with the texture of glass and the artwork of nature ever since.
Susan draws upon an education in Industrial Design (a BFA, from Rochester Institute of Technology, in 2002) to work with both form and composition, and years spent as a metalsmith and jewelry designer inspire the introduction of hand worked metal elements into many of her pieces.
With subject matter illustrated in glass, copper, and solder, Susan focuses on the purity and spirit of each subject by employing simple lines while staying true to life in detail and form.