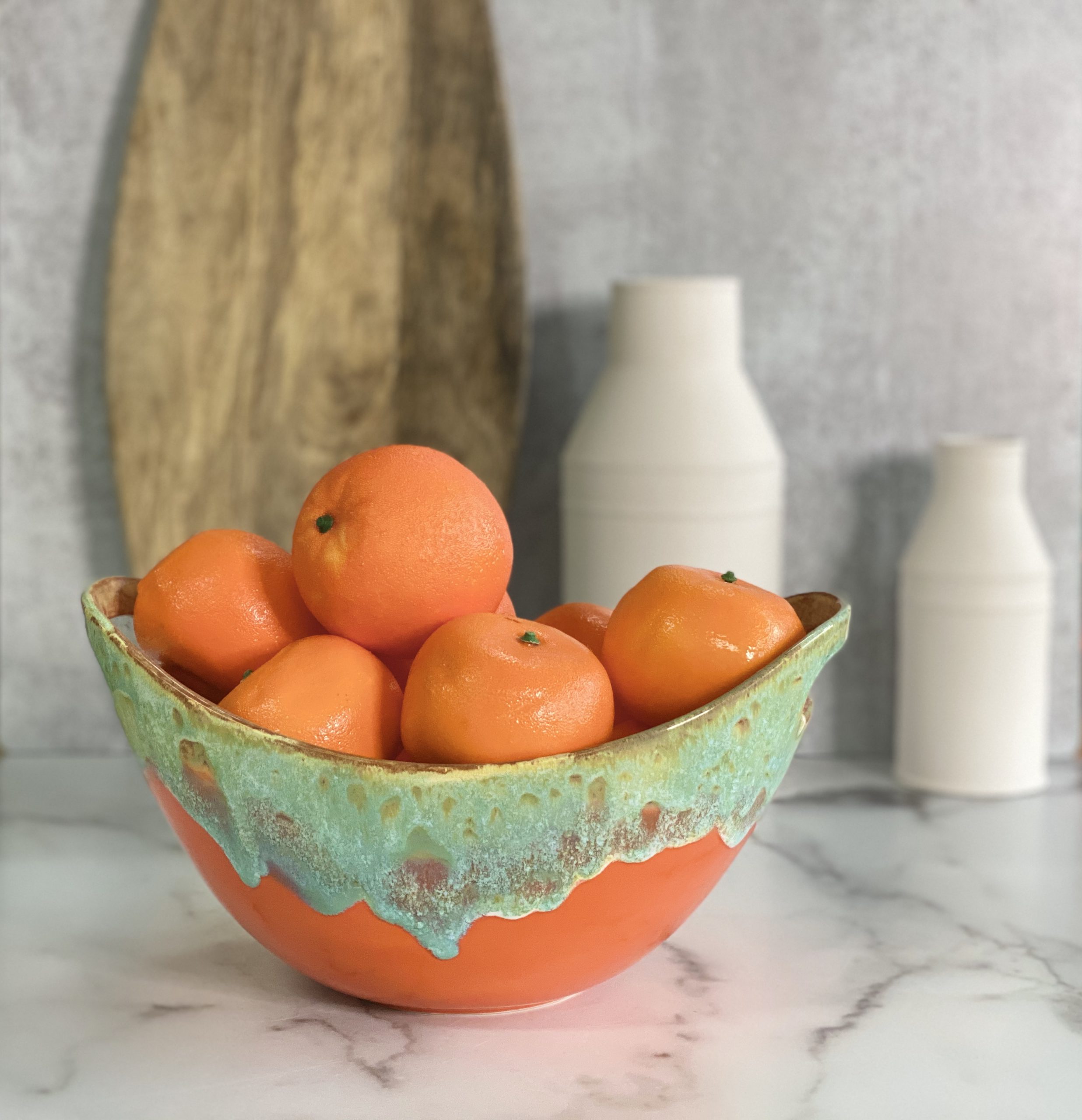 BIO
Jimmy Potters is a ceramics artist born in the Philippines. Growing up with 7,100 islands, his pieces are created as wave-like organic forms, which overflow with playful vigour! When he was 9 years old, he moved to Northern Virginia, where he has resided since. His main signature works are functional and bright colored mugs for tea, hand-built planters and flower pots, and dishware for everyday dining.
Jimmy Potters combines vibrant glazes such as Patina, a traditional Korean glaze, and my top-selling Orange Trifecta, which has become his signature glaze. He creates all of his ceramics inspired by botany and plants. He carefully developed his glazes to create durable, functional pieces ranging from smooth and shiny to textured and matte.
All of Jimmy Potters' works are sculpted, shaped, and then thrown on the wheel to be altered through the high heat needed in the kiln. Using a porcelain stoneware called Porcelain Frost made by Laguna, clay mixed with fine quartz sand helps give his work a distinct look. Different glazes are then applied over the sculpture in multiple layers of wet clay and left dried in a kiln at just below 2200 degrees, which alters them into what they will ultimately become. Each piece is individually hand painted and cured for over 48 hours so that each piece can have its' own special characteristics that make it one-of-a-kind.