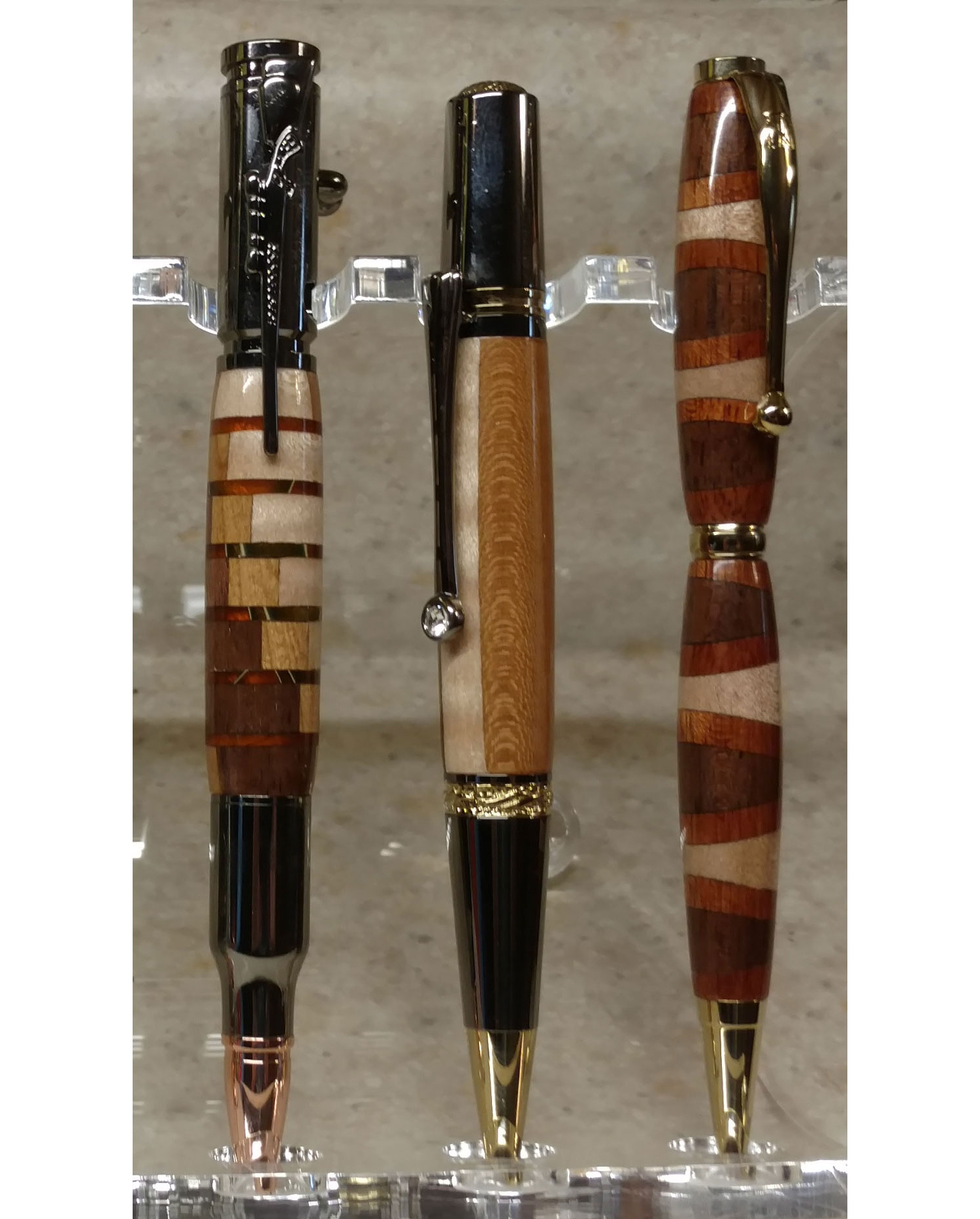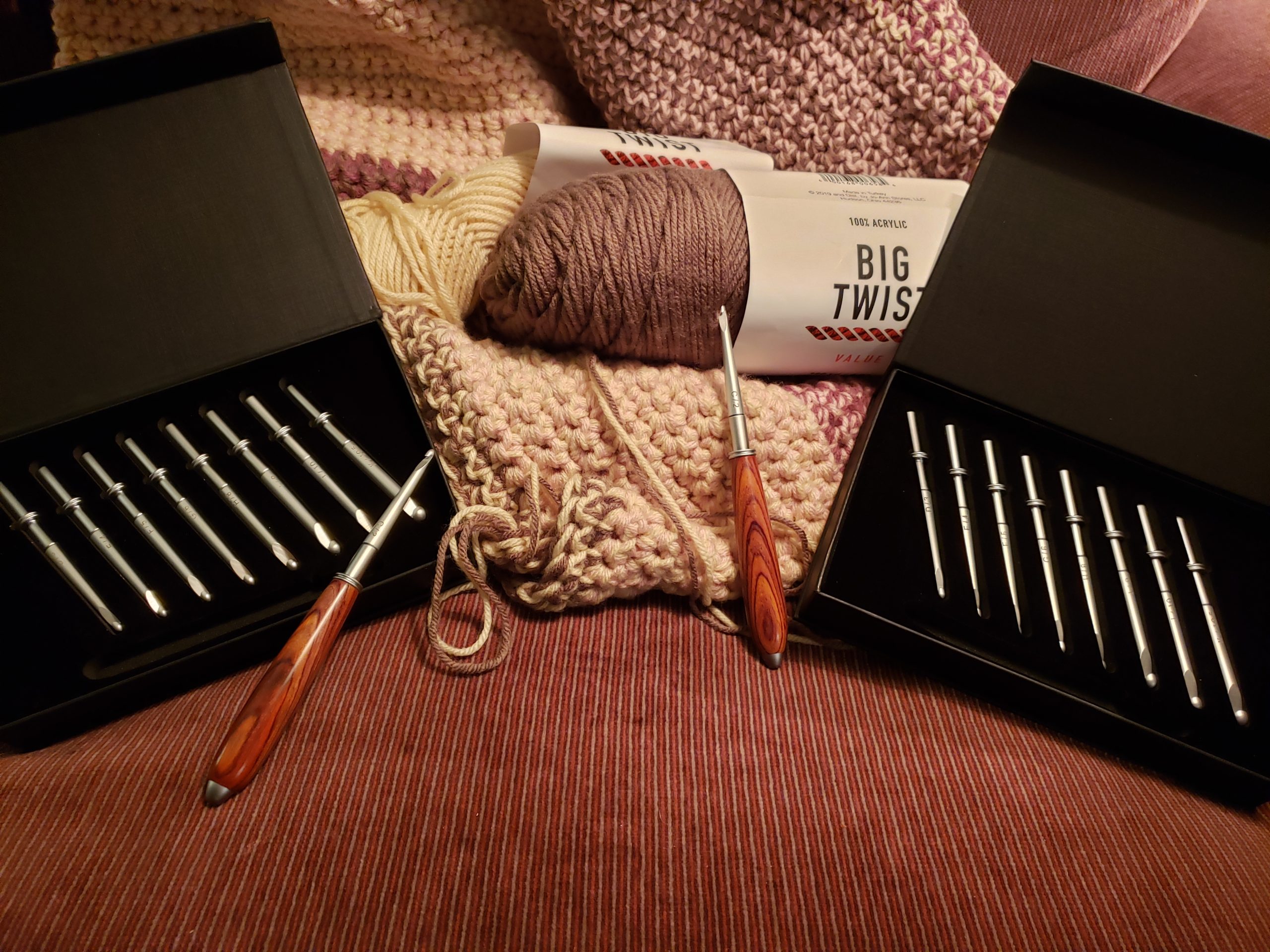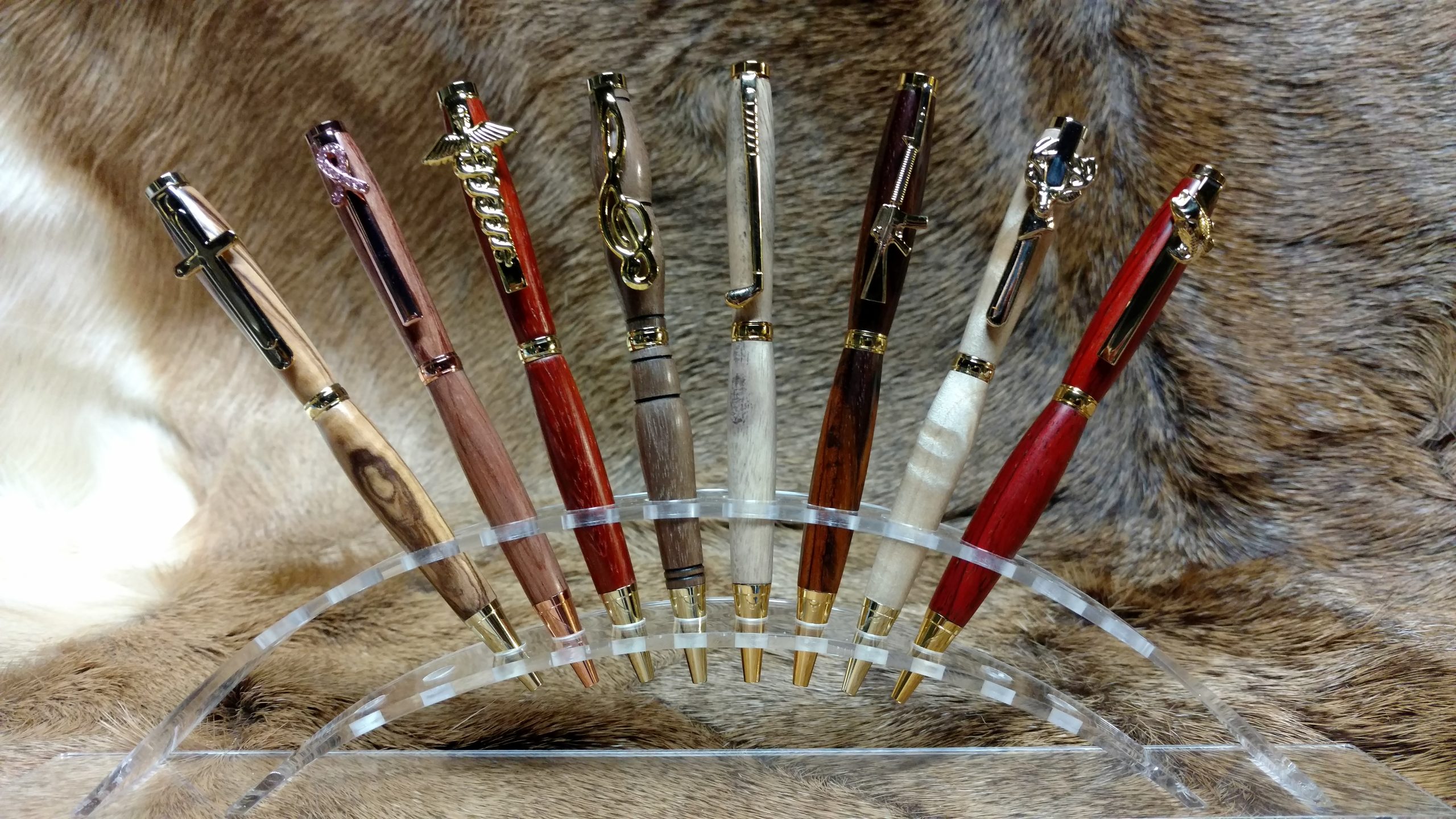 BIO
James Demory of Moonlighting Pens has been turning pens for the past ten years and appearing in craft festivals for nine. Over this time, he has concentrated mainly on making refillable pens, pencils, and fountain pens. He uses a variety of materials including various species of wood, colorful acrylics, and deer antler to produce high quality writing instruments.
Recently, he began producing crochet hook sets and seam rippers due to customer requests. The crochet hook sets feature a custom-made handle and nine interchangeable hooks (C through K). These, as well as the seam rippers, are done in wood and acrylic. He can also create sets in deer antler upon request.
With each purchase, he supplies a presentation card containing complete instructions for changing refills. This card also contains contact information in case there are any questions. It is his desire to provide his customers with an item they will enjoy for years to come. He invites you to stop by his location and treat yourself or find the perfect gift.