Susan Humphrey Artist, Rockcrest Glass Studio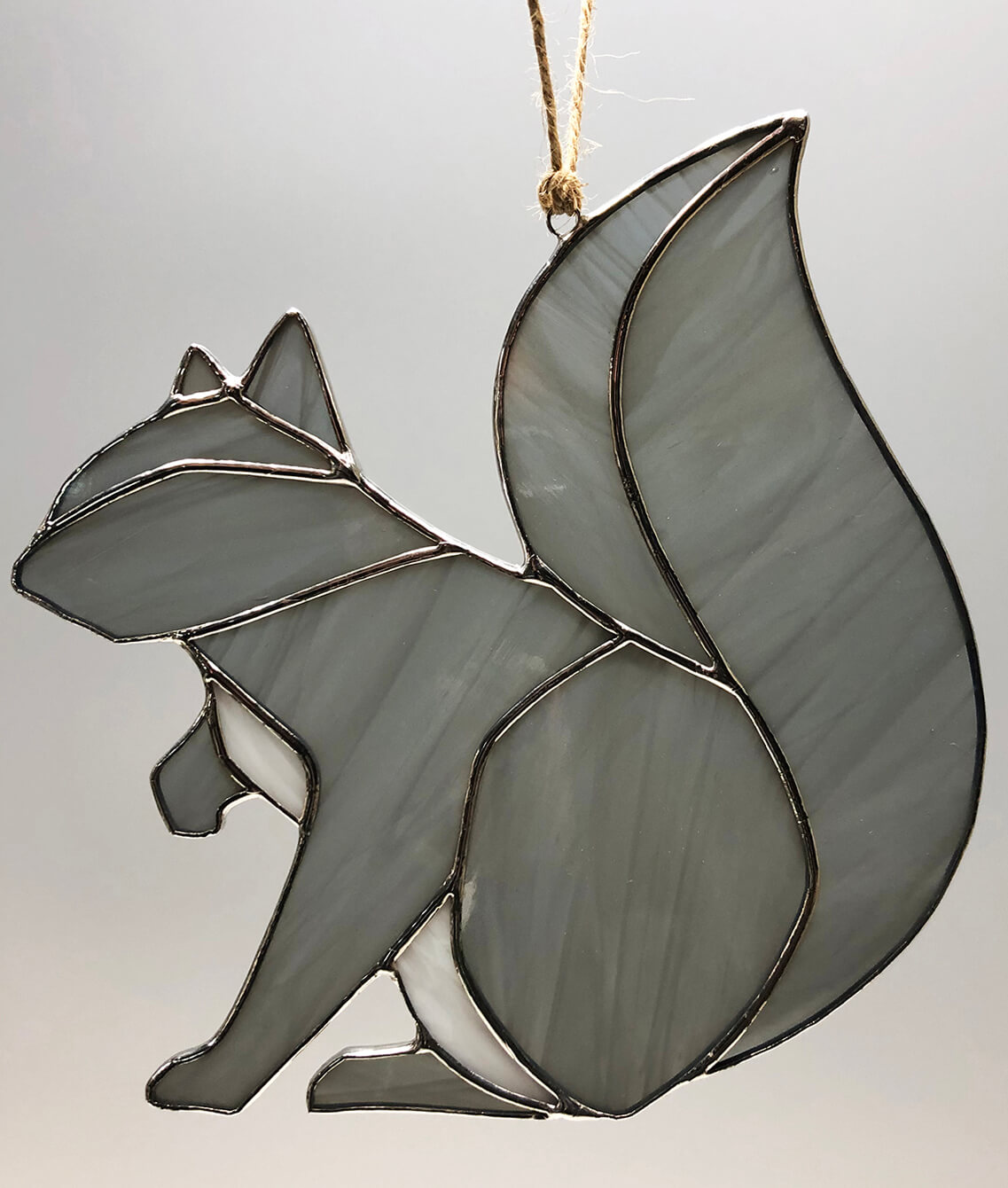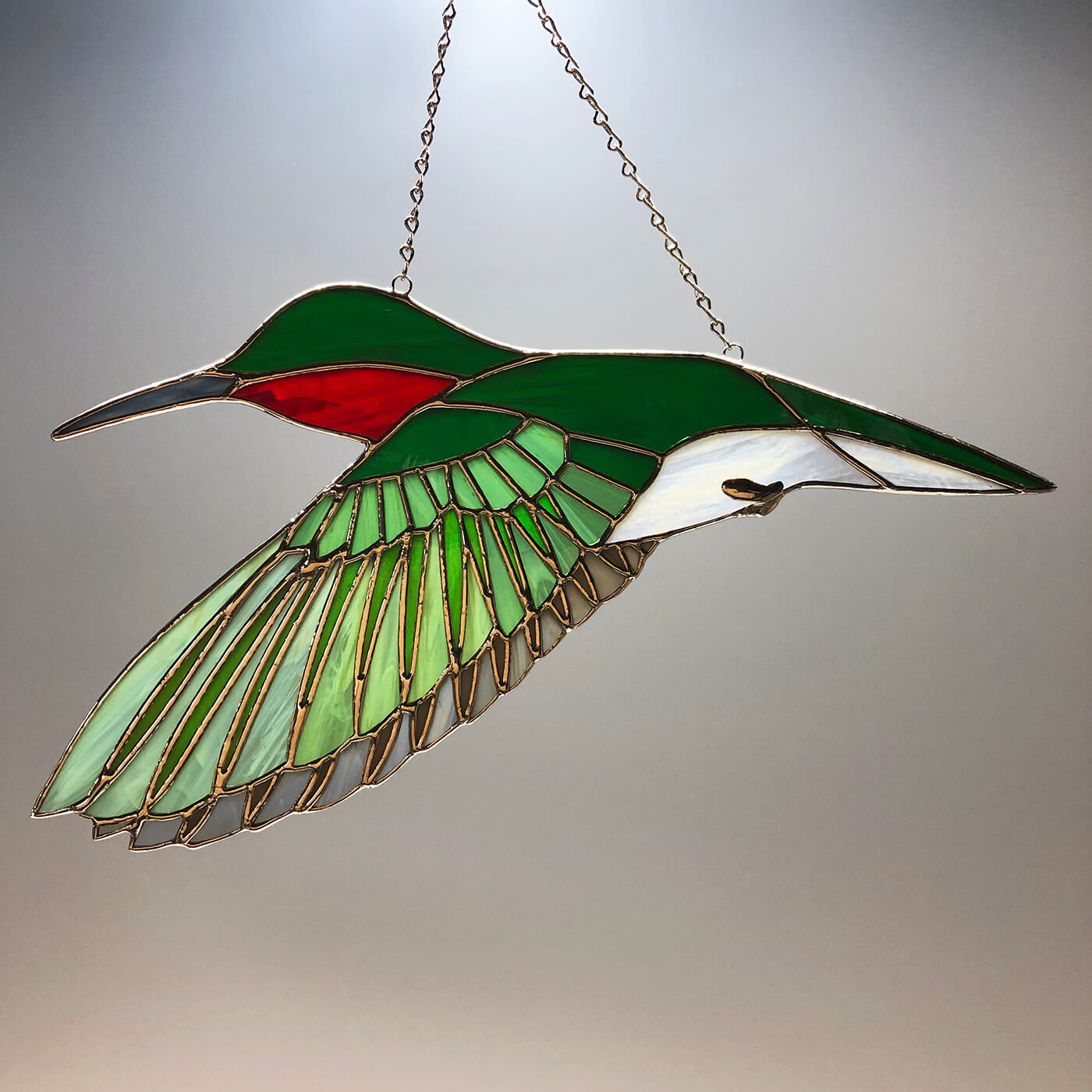 BIO
Born and raised in Newark Delaware, but lucky to have had ready access to Upstate Pennsylvania and Adirondack Mountains, Sue has always been inspired by the beautiful structures and details found in nature. During a time of creatively unfulfilling corporate work she took her first stained glass class, and she has been combining a fascination with the texture of glass and the artwork of nature ever since.
Sue draws upon an education in Industrial Design (a BFA, from Rochester Institute of Technology, 2002) to work with both form and composition, and years spent as a metal smith and jewelry designer inspire the introduction of hand worked metal elements into many of her pieces.
Sue has been fortunate to have had her work included in the Peale Center (in Baltimore, MD) exhibit, "Birdland and the Anthropocene", curated by Lynne Parks in 2017 as well as in "Paths of Perception", curated by Becky (Hui) Lee at the Clyburn Arboretum in 2018. Her artwork accompanied the article, "Forever Gone" in Orion Magazine (Spring 2018), and she was honored to be named in Design Sponge's "30 Modern Stained Glass Artists to Follow on Instagram" listing in June 2018. She attained Master Artisan status with the Pennsylvania Guild of Craftsmen in 2020.
When not in her basement studio creating, Sue spends time learning new handcraft skills, knitting, reading, and finding inspiration in her own wooded backyard.