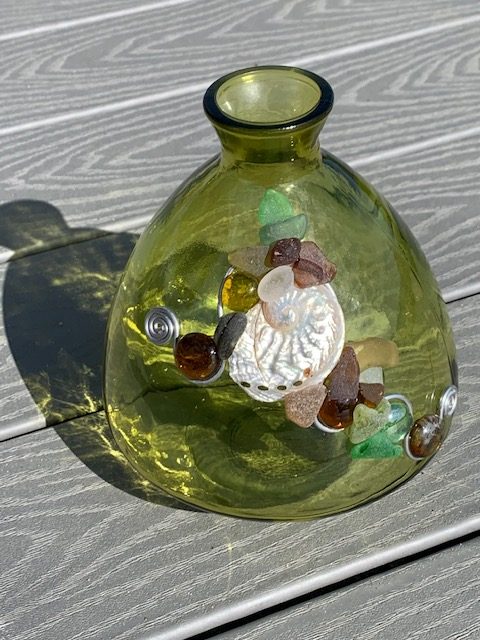 BIO
Laura Moore resides in Annapolis, Maryland, where she works from a home studio in addition to taking care of her two children. She has a business degree from the University of Virginia and has acquired her technical training as an artist through various classes at local studios and creative arts centers. Laura markets her art through artisan shows, her website, and now has a premium retail space at Local by Design, 109 Main Street in downtown Annapolis.
Laura enjoys spending time on and near the water; hence many of her designs reflect a nautical influence. Currently, she travels around the Chesapeake Bay area and the Florida Keys. She also enjoys frequent trips to Manhattan to stay current on the latest trends for her clients, and to purchase supplies.
All of Laura's jewelry is made using the highest quality materials. She primarily uses natural gemstones, sterling silver (.925), freshwater pearls, and Austrian crystal. Her wire-wrapped line of home accents is made using tarnish-free aluminum wire and glass beads.