Abstract Couture by Janice Horoschak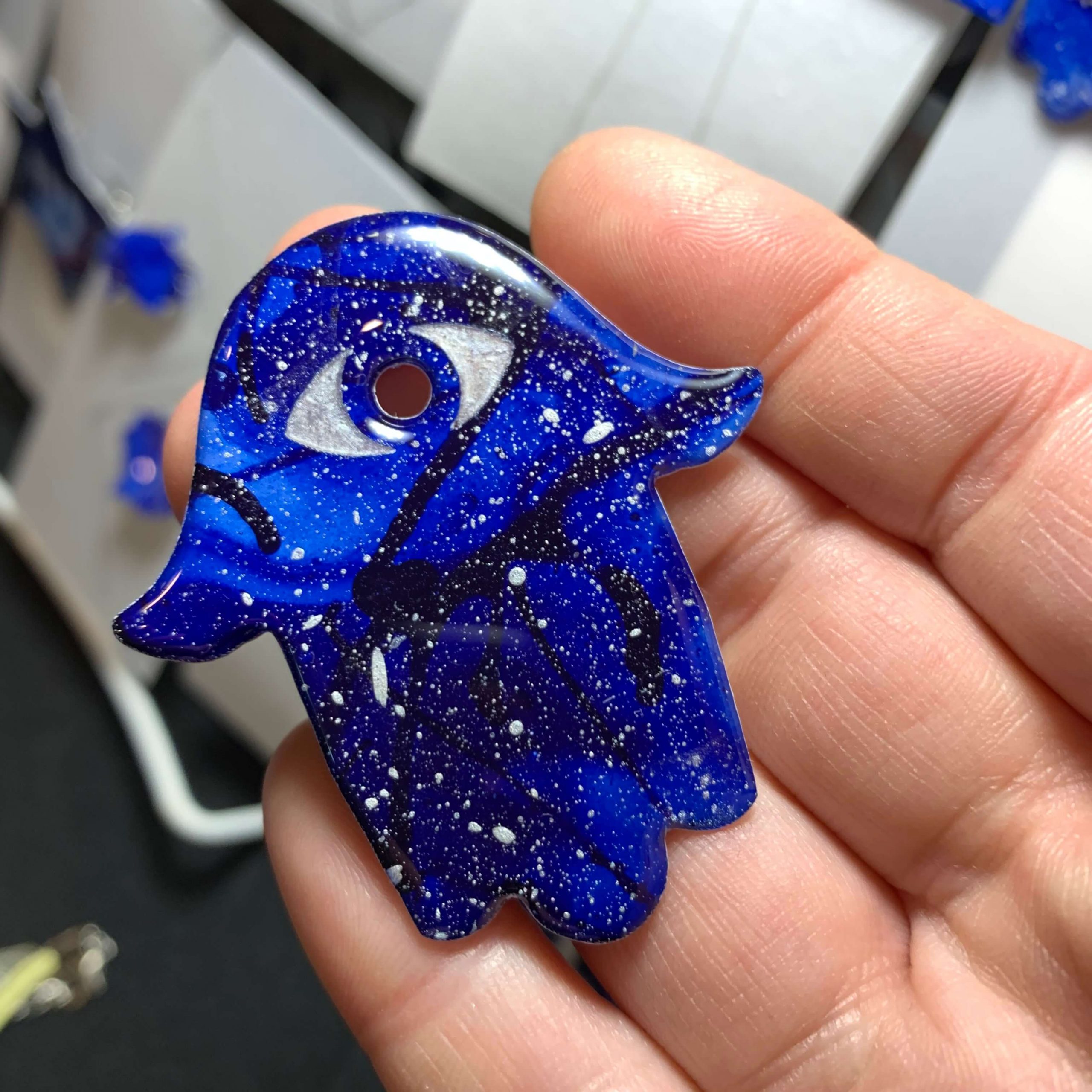 BIO
Janice Horoschak is a lifelong Maryland resident and Maryland Institute College of Art alumni who juggles multiple passions, but embraces the serendipitous moments when they complement one another perfectly. You can see her alongside subject matter experts consulting on ways to enhance the student experience, displaying her work, getting her hands dirty creating, or caring for her two Biak tree monitors, Leeloo and Korben.
Janice has spent decades of investigation and enjoys the freedom to experiment with techniques, materials, and mediums. She is drawn to color, pattern, line, and texture. Her art inspiration stems from fond memories experiencing nature by herself and with loved ones. The study of the wearable art medium and its meticulous nature has intrigued Janice from an early age and always seems to resurface for her. She finds comfort in the active synergy between a person embellishing themselves while also displaying a piece of art, as opposed to the stagnant placement in a house or other dwelling. Janice also continues to experiment with other creative reuse pieces using natural objects, x-ray film, and other components.
Janice's fine artist journey has led her to discover her 3-step mixed media paper wearable art process known as the Aqueous Collection. She is honored that her clients cherish and adorn themselves with her lightweight, durable creations. Janice continues to expand on this collection and strives to provide creations that are inclusive to everyone, so that each person can truly accentuate their individuality effortlessly.